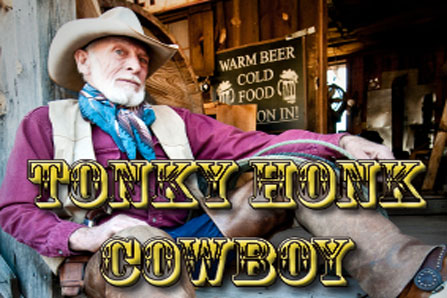 John Daniel Walker

Best not to get in a drinking contest with J-D. He's never lost - one way or the other. Rumor has it his Mama nursed him on the finest in Kentucky. Hell, we've seen 'em and to be honest we would have to agree!
Bud Miller

Bud is one crazy Sumabitch. He's left his mark in that fine Rocky Mountain spring water outside Denver. Hey, Bud believes in recycling. When he was up for the draft, he volunteered before he found it they weren't talking about beer. He did his service about out there are things besides beer that taste good out of a fruit jar. Hell, there's more than one reason they call him Bud.
Grab yourself a free account from our buddies at Live365 and give the old Tonky Honk Cowboy listen. We're best friend you got when you're hoisting a few. Remember it's free. You can listen on your laptop or those new fangled Smartphones, too. VIP members won't here those annoying commercials either. Although you might here a mention of Effin, Texas BBQ sauce every now and again. We don't own it but damned sure like it. Click below to register and listen.